Apron Up Cooking Class " Cooking is never going to be a job, it's a passion"
Apron Up Cooking Class is our first product about cooking courses. Our human resourse includes of young and passionate Hanoian people, who are expert in the overall culture here in general and the food here in particular. Come to Apron Up Cooking Class, what you will receive is not only the Vietnamese food recipes which can easily be found in the internet, but you will get an insight into the Hanoian local life style. You will also be inspired to spice up your life via cooking when you see its importance on the people here.
Location : 3rd floor 66 Bat Su Street, Hanoi, Vietnam
What'sapp using : +84942406 686

Tel : 0942 406 686 - Website : www.apronupcookingclass.com

Booking by Call us : 0942 406 686 + International Call : + 84 942 406 686
By Email : apronupcookingclass@gmail.com
You are amazed by the mesmerising authentic Vietnamese food which is not the same in your home country? Take a cooking class to learn the secrets and dazzle in delight your family and friends when you come back home!Viet cusine is simple like the people and the nature here. You don't need to be a chef to make successful Viet dishes, but you do need the tips to make flavourful and proper ones.
Apron Up Cooking Class is the place for you. Here you will get the family handed- down recipes and tips which cannot be found in books or else where. More over, you will be inspired to cooking by the enthusiastic and energetic people here.
We have classes covering the most popular and favoured Vietnamese dishes and alternatives that will adjust to all your desires.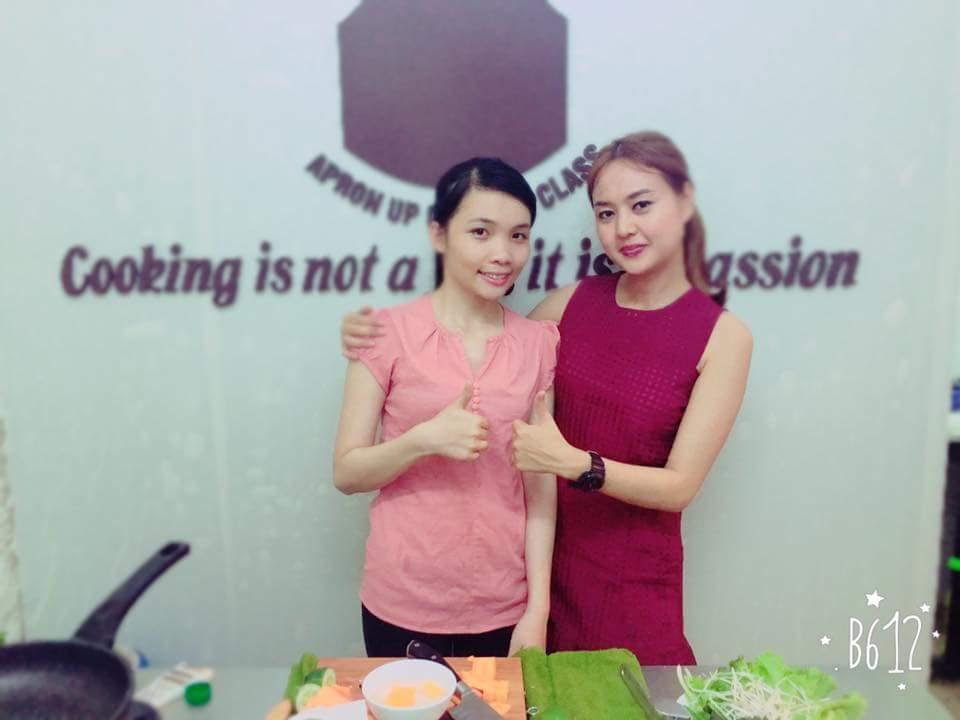 Inclusion : English speaking guide, Ingredients Vietnamese red wine or lemon juice
1 ) Daily class : Daily classes open on every day and classes last for 3 hours
There are 04 daily cooking group classes on day as below :
from 9h00 AM to 12h00
from 11h30 to 14h30
from 16h00 to 19h00
from 18h30 to 21h30
Daily cooking class menu
Before class starts, you will discuss and agree with other classmates about the menu you want to cook ( one or the other for each pair of dishes as below, note that vegetarian participants will learn the corresponding vegetarian version of that dish):
| | | | | |
| --- | --- | --- | --- | --- |
| Pho (beef noodle soup) | Vegetarian glass noodle | OR | Banh xeo (traditional pancake) | Vegetarian Banh xeo |
| Bun cha (BBQ pork noodle) | Tofu ball tomato noodle | OR | Ga sa ot (chicken with chilli and lemongrass) | Stir-fried combination veggies |
| Nem ran ( fried springroll) | Vegetarian Nem ran | OR | Vegetarian Nem ran | Vegetarian fresh spring roll |
| Nom du du (papaya salad) | Papaya salad | OR | Nom hoa chuoi ( Banana blossom salad) | Banana blossom salad |
| Cafe trung ( Hanoi egg coffee) | Egg Coffee | OR | Kem chuoi (banana ice-cream with coconut & peanut) | Banana ice-cream |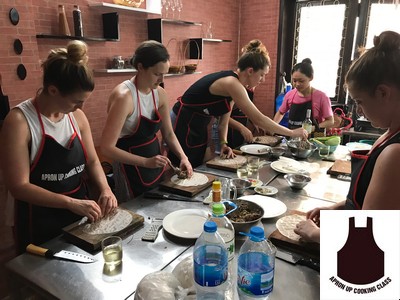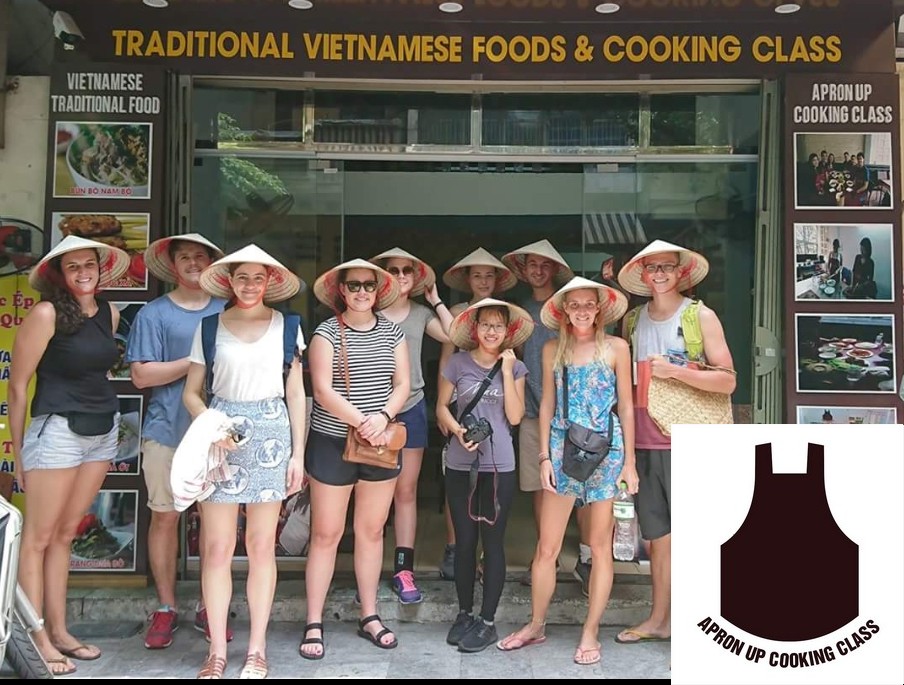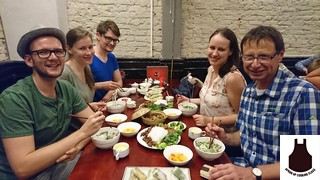 TripAdvisor Traveler Rating

Based on 649 traveler reviews
TripAdvisor Ranking #2 of 61 Classes & Workshops in Hanoi
Most Recent Traveler Reviews

Oct 20, 2018:

"Had a lot of fun at the..."

Oct 19, 2018:

"Disgusting. Stay away. Horrible experience."

Oct 18, 2018:

"Unexpectedly Great! Must do if you're there!"
© 2018 TripAdvisor LLC